How long has it been since you had your septic tank serviced? Bynum & Sons Plumbing, Inc. can ensure plumbing system is functioning best with a full range of septic tank services, including installation, repairs, septic pumping and septic inspections. Our family owned business has served homeowners and business owners in the Buford area since 1997. You can trust that our licensed and insured technicians are always courteous and respectful and they know exactly what it takes to maintain a healthy septic tank.
Septic pumping is a necessary, yet professional task that will effectively remove the solid sludge build-up at the bottom of your tank as well as scum and grease floating near the top. In most cases, you should schedule a septic cleaning and pumping every 3 to 5 years. However, your specific frequency depends on the size of your tank and number of people using your system. Pumping out your septic tank is a vital step to ensure your system delivers the longevity it was designed for.
Emergency Septic Tank Cleaning
Are you noticing signs of a septic tank backup in your home or overflow in your drain field? It is time to call us for an emergency septic tank cleaning. We will start by using our digital camera technology to carefully inspect your drain lines and measure scum levels in your tank. You can trust that our professionals use the safest and most effective septic cleaning methods available, at the honest price you deserve. A professional tank cleaning will not only preserve your plumbing system efficiency, but it can also protect your family's health as well. Septic tank failure can result in contaminated groundwater and costly damage in your home.
When it comes to top quality septic inspections in the Buford area, you can count on Bynum & Sons Plumbing, Inc. We proudly provide certified inspection letters for real estate closings and we can even work with your closing attorney for payment from escrow. We use the latest, high-tech equipment to thoroughly inspect all aspects of your septic system.
If our technicians detect any problems in your septic tank, you can trust us to handle your repairs in the most cost efficient method. We recommend that you schedule a septic tank pumping at the time of inspection.
Contact our professionals to learn more about how we can extend the life of your septic system today! We offer free estimates and flat rate pricing.
Bynum & Sons Plumbing, Inc.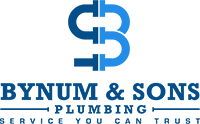 5
Stars – Based on
87
User Reviews
An average homeowner doesn't understand all septic terms because they don't have to. It's easier to call someone and let them do their thing. But ignorance is dangerous. You don't have to absorb every bit