If it is time to have the septic tank at your Druid Hills home or business serviced, then it is time to call Bynum & Sons Plumbing, Inc.. For fast and affordable septic pumping in Druid Hills, trust the septic experts at Bynum & Sons Plumbing, Inc.. We have proudly served homeowners and business owners with high quality plumbing and septic service since 1997. Our family owned business works exceptionally hard to put our customers first and provide unwavering customer service.
If you own a home or business that uses a septic system, then scheduling septic tank pumping is inevitable. You can trust our septic specialists to effectively measure and inspect your septic tank. Let Bynum & Sons Plumbing, Inc. properly maintain your septic system to avoid costly septic emergencies.
We are happy to answer any questions you may have regarding your septic tank cleaning. How often you need your septic tank cleaned depends on a few important factors. The size of your septic tank is one determining factor, along with the number of wastewater users, and whether or not a garbage disposal is being used on the premises. We can help you determine if it is time to have your septic tank cleaned by measuring your systems scum levels or by providing a 
camera inspection
.
Bynum & Sons Plumbing, Inc. is a full service plumbing and septic service company. We are locally owned and operated and fully licensed and insured. If you live in Druid Hills or the surrounding area and are in need of a reliable plumber, call us today. Our septic experts provide comprehensive septic service, including septic tank pumping, septic tank inspections, commercial pumping, septic to sewer conversions, drain field installations and inspections as well as drain line inspections and installations. We look forward to serving you with honesty and hard work. Contact our Druid Hills Septic Pumping Professionals today.
Bynum & Sons Plumbing, Inc.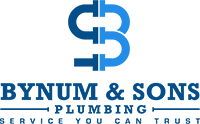 5
Stars – Based on
87
User Reviews
An average homeowner doesn't understand all septic terms because they don't have to. It's easier to call someone and let them do their thing. But ignorance is dangerous. You don't have to absorb every bit