You simply cannot afford to neglect your septic tank. A septic system is designed to provide years of efficient plumbing for your home or business. However, if it is not properly and professionally maintained, you are at risk for costly damage and potential health risks. Bynum & Sons Plumbing, Inc. is a family owned and operated business that proudly offers top quality septic tank pumping to the residents of Roswell. Our comprehensive septic services include installation, cleaning, repairs and inspections. Regardless of the size of your tank or the depth of your septic service needs, you can count on our technicians to deliver honest, professional and timely service at all times.
We know you may not understand much about your septic system, but we do. Trust a professional to deliver needed maintenance requirements to your septic tank every 3 to 5 years. A routine septic pumping is essential to preserve the longevity of your plumbing system. If you are unsure how often your tank needs to be pumped, let us help. We will consider factors such as the size of your tank, number of occupants and how much of your wastewater is sold waste.
Emergency Septic Tank Cleaning
A septic tank that has not been cleaned in several years or one that is showing signs of backup may need an emergency septic tank cleaning. We proudly help customers get the most of their septic system by offering a thorough tank cleaning. Since every septic tank inevitably accumulates solid sludge and scum over time, it is imperative that this buildup is physically cleaned and pumped out. Neglecting to do so can result in a septic system failure, groundwater contamination and costly backflow damage in your home. Regardless of the urgency of your septic cleaning needs, you can trust that Bynum & Sons Plumbing, Inc. extends exceptional customer service at a price you can afford.
During our professional septic inspections we evaluate the health of your entire system. Our technicians carefully check the function and condition of your drain field, lid, tank sidewalls, inlet/outlet baffle and more. We use high tech equipment such as digital cameras to carry out thorough inspections with minimal disruption to your environment. We also provide certified inspection letters for real estate closings when needed.
Contact us
 today to schedule your appointment or to learn more about our affordable septic pumping in your area. Our business is built upon excellent referrals and we look forward to meeting your septic needs.
Bynum & Sons Plumbing, Inc.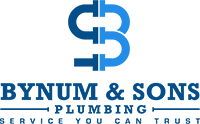 5
Stars – Based on
87
User Reviews
An average homeowner doesn't understand all septic terms because they don't have to. It's easier to call someone and let them do their thing. But ignorance is dangerous. You don't have to absorb every bit