Routine pumping for your septic system is an important safety and preventative measure, and should only be performed by a licensed septic professional. Bynum & Sons Plumbing, Inc. is a family owned plumbing company, serving Winder area residents and business owners. With honest and affordable septic services, our trained technicians are ready to address your septic concerns today.
Septic tank pumping requires knowledge about septage levels and how materials are broken down inside the tank. When it comes to the design of your septic tank, we are skilled at pumping out waste in a safe, environmentally friendly manner. Residents and business owners in Winder are encouraged to contact Bynum & Sons Plumbing, Inc. for your septic tank pumping. We can assure you—this is the best thing you can do to keep your system healthy.
Over time, septic systems will begin to leak or back up if sludge and scum are not removed. Not only will this drainage pose a health risk to your family, it will result in a costly repair. This is why septic system cleaning is important. The technicians at Bynum & Sons Plumbing, Inc. are happy to work with residents and business owners in Winder to establish septic system cleaning schedules.
Give our Winder technicians a call today. We'll respond quickly and assess the current condition of your septic system. From there, we will determine the best way to clean your system, with little disruption to your property. Estimates are free, so if you are searching for honest and fair service, Bynum & Sons Plumbing, Inc. are here to help.
As a potential buyer of a home or commercial property, it's recommended that you ask for the septic system to be inspected. Septic system inspections enhance the value of property. Most importantly, inspections may help avoid liability issues from a faulty system. In the Winder area, Bynum & Sons Plumbing, Inc. thoroughly provides septic inspections to home and business owners. During an inspection, our licensed technicians will check for evidence of erosion, previous overflow, sewage levels, and potential leakage. You can have peace of mind to move forward with your purchase after a thorough inspection has taken place.
As licensed technicians, we are aware of certain septic system dangers, as waste can pose serious health hazards. If you are in the Winder area and are looking for a septic expert that you can trust with your inspection, contact Bynum & Sons Plumbing, Inc. today.
Bynum & Sons Plumbing, Inc.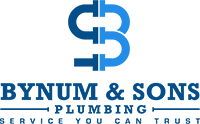 5
Stars – Based on
87
User Reviews
An average homeowner doesn't understand all septic terms because they don't have to. It's easier to call someone and let them do their thing. But ignorance is dangerous. You don't have to absorb every bit