If you own a business, you know how important it is to keep all facets of the business running smoothly. This includes the septic system. Breakdowns or backups in your septic system can cause a loss in productivity, a loss of customers, and ultimately, a loss of profits.
Regular septic system services ares essential to ensuring that the system will function properly. This regular maintenance includes septic tank pumping, grease trap pumping and cleaning and wastewater services. This regular maintenance will help prevent unpleasant odors and system malfunctions.
Bynum & Sons Plumbing, Inc. is a full service, family-owned septic company. We have been maintaining septic systems for commercial clients in Cobb, Douglas, Dekalb, Fulton, Fayette, Gwinnett, Henry and Rockdale counties since 1997. We live and work in and around Atlanta, and enjoy helping commercial clients with all of their septic system needs.
Business Septic Tank Cleaning
We can tailor a regular commercial septic tank pumping schedule to meet the needs of your business. We also offer the flexibility of as-needed pumping. We will do whatever works the best for you and your business.
Whether you are in need of septic tank pumping, grease trap pumping, septic tank cleaning or wastewater services, we can help. We use specialized equipment and well-trained technicians to provide the highest quality service possible.
We understand that any disruption to the plumbing system in your business is a major and costly inconvenience. Our goal is to provide the highest quality service possible with the least amount of disruption to your business.
We Handle All Commercial Septic Services!
Don't wait until a septic system backup, breakdown, or unpleasant odor disrupts your business. If you are in need of commercial pumping, grease trap pumping and cleaning or wastewater services, please contact our Gwinnett County Commercial Septic Pumping Company today. We will schedule an appointment for one of our septic system experts to come to your commercial building at your convenience.
Commercial Septic Pumping | Business Septic Tank Pumping
Gwinnett County | Lilburn | Duluth | Georgia | Lawrenceville | Lilburn | Cumming | Gainesville | Milton | Johns Creek | Suwanee
Why Choose Bynum Plumbing?
What separates Bynum Plumbing from the competition?
Bynum & Sons Plumbing, Inc.

is a family owned plumbing and septic services company.
At

Bynum & Sons Plumbing, Inc.

all estimates are reviewed personally by Scott Bynum for final approval before being finalized.
 We treat all of our clients and their homes or commercial buildings with respect.
Send us a message and we will contact you
Bynum & Sons Plumbing, Inc.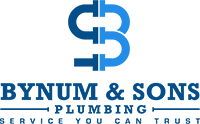 5
Stars – Based on
87
User Reviews
Installers were great and very friendly. They appeared to know what they were doing, and I have had no problems with the Water Heater since the installation. They arrived well within the appointment window, and called before arriving. Prices for services were reasonable. I would have given them 5 Stars, but they never reinstalled the door they had removed to facilitate the installation. I must admit I was very surprised when I came home from work to see the door leaning up against a wall.

I found Bynum and Sons through my local Home Depot store. I needed a water heater at the house I had just bought. Bynum and Sons did a great job. They bought my water heater from home depot and brought it to my house for me. The installer was nice, professional, and fast. They hauled away my old water heater so I didn't have to deal with that. I would definitely use them again for my future plumbing needs!!!! There price was also better than the other plumber I checked.

After disastrous dealings with other septic companies, I had almost lost hope to get our septic issues fixed without it costing us an arm and a leg. We had been told by numerous septic companies that we definitely needed to have our drain field replaced. By this time, we had already had our septic tank drained 3 times in 7 months and were told we had to pull our own permit and get a soil report before we had our drain field replaced. Then we got more bad news that we were going to have to install a pump system to the tune of 15k or more. On a hunch, I contacted Bynum for another opinion and made an appointment with Matt. Matt cane out that day and thoroughly inspected the yard and informed me that we did not have to replace, we just needed a repair. He broke down all costs associated and gave me a very fair quote that was much lower than the estimated 15k. We set an appointment for the next day and him and his crew were there early. They began to work and much to his suspicions, my system was blocked right at the beginning of the drain field and the rest of my drain field was completely dry. They did th necessary repairs in a few hours and saved me a lot of money. Thanks to Matt and his team for their honesty and craftsmanship to get my septic system back up running quickly.

Bynum saved us $6,000 by repairing instead of replacing fill lines. They could have easily stated we need new fill lines and charge almost $8,000. That is what another company quoted us too. We also contacted another company stating the same thing about new fill lines. Again same amount of money. Maybe not all plumbing businesses are in business to repair but instead replace fill lines. In any case, the two gentlemen that came out first were very professional and knowledgeable. The guy gave us two quotes. One if they were going to replace and one for repair. He was not sure if he could repair so he came out again and sure enough repaired it. Again, two guys who came out were professional and explained what they were doing that made sense. I would recommend calling them first to see if they can repair fill lines instead of replacing. They will be honest with you!

Great service! Quick to show up. Very knowledgeable service tech. Explained everything thoroughly. Very polite technician. Happy with every aspect.

For the past year I have been dealing with Mr.Rooter/septic blue. At the beginning I thought hey were great bc they would have work that they would "need to do but not charge me for" and me (not knowing anything) thought they were being compassionate and helpful. Well this last go round I found out that the guy doing the work wasn't reporting back the same things he was telling me, and because of that they couldn't send anyone to my house until a manager looked into the issue, so I was left stranded. That's when I called Bynums. Justin and Michael came out, told me everything I needed at a way better cost the other guy did it for, and even gave me some extremely helpful advise on what is needed and what is bologna. They were polite, clean, and and well educated in my septic needs. They saved me, saved my septic, and saved my wallet. I will be using them from now on. 100%! Thank you so much!!!

Anthony arrived within the allotted time window and did a great job replacing my kitchen faucet. He found an issue with the soap dispenser installation but he quickly resolved it. He went the extra mile, very much appreciated!

Great communication from start to finish along with excellent service. I highly recommend Bynum and will certainly use them again.

The plumber show d up on time, finished the job quickly and cleaned up all debris. The price was great!

Installer (Ross) was very professional and polite. Great service.

The plumber called me earlier than the time slot and showed up earlier which was nice instead of having to wait. He did a very good job with the job and explained everything to me afterwards.

Great Service! Bynum Plumber, Ross, replaced the toilet in my guest bathroom. His work was quick, clean and perfect. I am a very satisfied customer!

I had a water heater replaced and they showed up on time. The installer was polite and professional and knew what he was doing I would recommend Bynum and sons for your plumbing needs.

Excellent service. Very satisfied.

If you need water heater replacement, this is the company to go with. The technician gave me a courtesy call and was on time. Very knowledgeable and took pride in his work. He was very professional and even though I knew nothing about water heaters, he was able to explain everything to me in simple language. When he was done, he cleaned up and he also waited a few minutes to make sure water was flowing though out the house. This company is not only out to make a quick buck, they strive on making the customer happy. Way to go

Very professional job, was able to get water heater purchased and installed in the same day up to code

They were quick and efficient. Installed my water heater and took old one in about 2 hours. No issues.

The guy they sent out knew his stuff and worked fast to get the job done.

Bynum & Sons Plumbing did an amazing job when i needed my water heater replaced. They made the entire process very easy and stress free. From the initial call to setting up my appointment and finally the installation, Bynum & Plumbing representatives were courteous and professional the whole way.

Bynum & Sons were fantastic! Prompt, professional and did a great job. Thank you!

Bynum Plumbing was great. They called me within a couple of hours after I left the store to schedule an appointment. The customer service representative was courteous and found the earliest time for the installation. The plumber was on time, courteous and professional. I will definitely use Bynum Plumbing again.

They installed s new water heater at home. They did a great job!

We have used Bynum plumbing for our septic needs. They have always been kind, quick and honest. The owner, Shawn, is very honest and has always gone above and beyond to make sure we are taken care of. Highly recommend!

Very efficient and knowledgeable. Great service and friendly.

The technician came in knew his job and was finish in a timely manner. I highly recommend this company to my friends.

They did a great job replacing my hot water heater and pressure reducing valve which I needed. The tech Stephen was very knowledgeable curtious and clean also organized. I was told that this would fix our leak . However the meter is still running so we have called another plumber to fix the issue.

Fair price professional an he made sure I understood everything. He also left the area cleaner then it was. I will definitely use them again. Thx

Installation went well. Stefan was very courteous and professional. He was thorough and explained all he did.

I would not hesitate in the future to use this vendor again. The installer was on time, knowledgeable, and completed the work in a timely and orderly fashion. Their competitive pricing was icing on the cake!

Excellent service, knowledgeable staff, and prompt and efficient work. Really helps us when we were in a bind. Highly recommend them and will use again without question.

The was done speedily and professionally. Everything was cleaned up afterwards. Well done.

Very good service, Ross was very nice and professional.

Bynum and sons recommended, delivered and installed our new water heater next day. Order and install process went well and heater is working great .

The plumber was professional, personable and on time. It has only been a few days since the service was performed, but as of this posting, I have no complaints. Good job.

The Bynum rep showed up on time the day after Thanksgiving for an emergency installation of a water heater. No extra charge for the holiday call. Very impressed

Very professional and great job. Very satisfied

Excellent service from order placement to scheduling and installation! We are completely satisfied with the work done for us!

Very nice and knowledgeable guys who installed this water heater. Explained how it works and made sure everything was cleaned up afterwards. I would highly recommend this company.

Professional, knowledgeable, and fast. You couldn't ask for anything else. Great Service. Thank you!

Great service! Prompt, the installer did a great job and had a great attitude! Could not have been a better experience!

Very pleased with the 2 guys that came today. Price was appropriate for the situation. Will be using y'all in the future.

Everything was professional one time excellent job

They responded promptly, which may have been a function of their schedule, but they were very fair, diligent and worked very hard getting my water service restored within the same day.

John was very knowledgeable and completed the water heater change-out quickly. Very professional. Thank you!

Great service. On time, professional, knowledgeable and friendly

Had Bynum & Sons out twice to do installation of a water heater, to installation toilet, kitchen sink and some bathroom faucets. Pablo did a fantastic job and when the toilet developed a small leak he was out the next day to fix it and I have had no further problems. Very impressed with the service, cost and rapid response, and also that they could make no long wait appointments and keep them. Pablo is a jewel!

They are just awesome, I used them and all my family and we never ever had any problem with this company. They are friendly, fast and great services, and great price. I would highly recommend them. I used their services multiple times, my son used them also for septic and plumbing.

Fast, friendly, and professional. 2nd time I am using this company for service

We needed our septic tank pumped. Frank came out and pumped the tank and explained what issues we had with the system. Since the house is 28 years old, the drain field appeared to be clogged. He suggested that we get a remediation system installed to correct the problem. After doing some research, I felt that this was the route to go and set up an appointment to have it done. Frank and his helper, Matt, showed up on time and quickly pumped the tank again and installed the remediation system. They were very professional and made sure that the landscape was put back very nicely. I felt very comfortable with the knowledge that Frank showed and the quality of work that he and Matt did. I would recommend Bynum & Sons to anyone with septic tank issues.

I have had the best expiernece with this company!

Very professional. Called ahead. There as promised. Cleaned up after job was done.

I called the office and spoke to Linda who ask me questions about the septic tank. Linda gave me to Megan to get the day and time scheduled. On the scheduled day Matt and his partner came out during the time frame I was told and completed everything I expected. He recommended two options that would help with the drain lines, which I greatly appreciated and will get done in the near future. It was wonderful to have a easy experience from the beginning until the end when the job was completed. I will definately use them in the future; as well as, recommend them to anyone who needs plumbing service. Thanks everyone for all of your help!!

Right on time, knew what he was doing, did everything he needed to do, cleaned up, and wished me a nice day. What more could you ask for?

Fantastic customer service, competitively priced, showed up on time and got the job done quick

The guys that came out to my house were wonderful. I had previously had a horrible experience with another septic company in the area. I called them and they not only came out in a timely matter, they were affordable and knowledgeable. I am grateful that they were so patient with me when explaining what needed to be done and I was comfortable with their businesslike manner. Definitely will call them again if needed 🙂

We had an issue with our septic system. Bynum came out and did a great job for us at a reasonable price. Very happy with the results

I needed to have a hot water heater installed. I called and got an appointment for the following afternoon. The installer who came to my house was so polite and friendly. He made me feel completely at ease. He was fast and completed the job quick. It was so nice to have hot water again! Overall, I had an excellent experience with the company as a whole and would highly recommend doing business with Bynum plumbing.

Kudos to Bynum & Sons. I needed a quick estimate on the cost to change from a septic system to public sewer. I called at 10:17am and within 1 hour, by 11:15am, I had my written estimate. So often businesses are unreponsive or late to respond to their customer's need. Not Bynum & Sons. They are incredible.

Bynum & Sons Plumbing was Fantastic. They were able to fit me in their schedule the same day I called for an appointment. Very knowledgeable and answered every question that I had. They were on time and very professional and friendly. I would definitely recommend and use their services in the future.

These guys were great. The quickly diagnosed our problem and had it fixed fast. They were upfront about pricing and event worked with us after our Home Warranty Company would not cover the repair. They installed a new pump for us, and emptied our septic tank. I highly recommend them for all plumbing and septic needs.

Awesome experience. Awesome people. Had septic tank issues that had to be taken care of quickly. They did a great job for a very reasonable price. Will definitely use them for any septic or plumbing problems.

loved them!! they had great service and took no loop holes in my repair!

From my initial call to the actual service was prompt, courteous and very affordable. Meagan called right away to confirm my appointment, Mike E. ( and his helper) called to notify that they were in route, they were professional and "down to earth" at the same time. The price for the service was spot on, no hidden cost. I will use this service again, (hopefully not too soon):)

The best in town and most reliable

My husband & I are so pleased with the work Justin of (Bynum & Sons Plumbing) did pumping our septic system. We had an issue with it this afternoon, we called Bynum & Sons and surprisingly, Justin was able to come out almost immediately, he pumped the tank and had it running quickly & smoothly much faster than we would ever have expected. Justin even left the area looking neat & clean. Such a nice, friendly, experienced young man. This was the first time we used Bynum & Sons Plumbing and they will be the first ones we call from now on if/when we have any other issues. We are very pleased with the work, the fast response, pricing and the professional service we received. We are pleased to highly recommend Bynum & Sons Plumbing, Inc. Thank you Bynum & Sons Plumbing and Justin. Mr. & Mrs. Tumlin,

Our servicer Aric was friendly, polite, and did an excellent job on some repairs to our septic tank. Best of all, he gave us a final price ahead of time and didn't add any charges after the job was done. I would definitely recommend them.

Great service from the phone call through the service. Showed up as scheduled and very professional. One price and no bait or switch. Very happy I called them.

They did a great job and did exactly what they said they were going to do.

My experience with Bynum & Sons was great! The technician was on time, very knowledgeable, answered every question that I had, and did a great job in replacing my water heater. The door to the area where the water heater is stored was open and the air conditioner technician happened to be at my house the next day (I wasn't aware that he did water heater replacement), and he even commented on the great job that was done, and wanted to know who did it! Thanks Bynum and Sons!

Work was completed as promised.

I didn't catch the technicians' names, but they were both SO consciencious, and I was amazed at the rapid response time. Friday afternoon (around 3:00pm), I realized I had a problem with my main floor toilet, and called to see when they'd be able to "work me in." I was ecstatic when the receptionist came back on the line to say that they'd have somebody out within 24 hours (of a Friday afternoon? Wow!). She said they'd expect to be out about 11:30 the next day, but would call if they ran into any problems. Sure enough, the next day (Saturday) there's a technician & his assistant on my front porch. They were in & out in no time, with the toilet properly reset. I believe this is the third job I've called Bynum & Sons out to fix, and each time I've been extremely pleased with the work, the response time, and their conscientiousness of my schedule.

Great customer service! Very friendly people and easy to deal with! I will use them for anything I ever need and I'd recommend to anyone!

Glen and Justin arrived right on time and did an excellent job! I would totally recommend them. I had a full septic and sludge and the price was not bad at all.

Matt and Michael came right out and on time. They were very professional and friendly. They came look at my problem and got it fixed right away for a great price I will definitely be using them for all my plumbing needs

great company with prompt service and fair prices. will use them for anything plumbing or septic in the future

They sent a septic pump when I needed a plumber to unclog a toilet. I had tried the plunger and a snake, but the service guys plunged and got it unclogged in a few minutes and didn't charge me because of the mix up. I used Bynum and Sons before for a Water Heater and it was a good experience.

I had some trouble in the beginning but Justin one of the service technicians saved the day. Thanks Justin for all your help.

I had a septis issues they gave me a few options how too fix it. They have my business for good.

On time, professional, no sneaky up-charging. Bynum and Sons Plumbing is now at the top of my list!

The men that came to pump out our septic tank were very polite, friendly and knowledgeable.They even came out on a Saturday morning after calling the afternoon before. We will use their service again.