Gwinnett County Water Jetting Services
High-pressure hydro-jetting is an important innovation in sewer line services and septic tank services. It is an efficient, economical, and environmentally safe way to clean septic and sewer lines. Bynum & Sons Plumbing, Inc. offers this valuable service for residential and industrial clients in and around Atlanta.
The process of high-pressure hydro-jetting involves propelling water under varying amounts of pressure into sewer and septic lines. We use a high-end nozzle mounted on the end of a heavy-duty hose to direct powerful cleansing sprays of water all the way to the pipe walls. High- pressure hydro-jetting can be used for grease removal, root cutting, and sand flushing. It cuts through even the toughest blockages.
At Bynum & Sons Plumbing, Inc., we recognize the value of high-pressure hydro-jetting technology to our clients and to the environment. For this reason, we have purchased state-of-the-art equipment and have trained our licensed plumbers to enable them to provide this service.
High Pressure Hydro Jetting
We are a family owned business and have been serving clients in Cobb, Douglas, Dekalb, Fulton, Fayette, Gwinnett, Henry, and Rockdale counties since 1997. We live and work in and around Atlanta and care about our residential and commercial clients. We have spent over twelve years developing a solid reputation, and depend on client referrals to grow and maintain our business.
If you are currently experiencing problems with your sewer or septic lines, please give us a call. We will assess the problem, including camera inspections, and provide you with a written estimate before beginning any work. If high-pressure hydro-jetting is the appropriate solution to your problem, we will use this process to clean your sewer or septic lines and to remove any blockages.
For more information about high-pressure hydro-jetting or to schedule an appointment with one of our licensed professionals, please contact our Gwinnett County Water Jetting Service Company today. We look forward to working with you.
An average homeowner doesn't understand all septic terms because they don't have to. It's easier to call someone and let them do their thing. But ignorance is dangerous. You don't have to absorb every bit
Bynum & Sons Plumbing, Inc.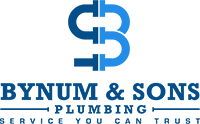 5
Stars – Based on
87
User Reviews