Bynum Sons & Plumbing, Inc. has proudly been serving our Suwanee friends and neighbors since 1997, providing outstanding plumbing services and the best customer service around. We work hard to keep your homes' and businesses' plumbing systems operating properly so that your entire properties could remain safe and highly functioning. 
If you want peace of mind, just turn to your best Suwanee GA local plumbers at Bynum!
Your Top Plumber in Suwanee GA
Experience and knowledge are what makes us great at what we do, and our family values are what makes us reliable and trustworthy. As a family-owned and operated plumbing company in Suwanee GA, we put our clients first and make sure their needs are always heard and met. We come quickly and work efficiently when your plumbing system breaks down, especially if it is an emergency. You can count on us to get your home into top shape in no time.
Our team of local plumbers in Suwanee GA is very skilled and continuously trained, and we enjoy helping our locals on a daily basis. Ever since our beginnings, we have been putting a lot of time and effort into keeping our clients satisfied and our plumbing services at the highest standards of quality. Clients' trust and their referrals are what helps us grow, which is why we work hard to give you our best every time.
Every Suwanee GA plumber at Bynum is fully vetted and carefully selected, as well as fully certified and licensed, so that you can always feel comfortable having them inside your home. We are trustworthy and professional, and have been a part of the Suwanee GA community for a long time now, so don't hesitate to ask around about us as well.
Our Plumbing Services in Suwanee GA
Extensive experience and specialized skills allow us to
successfully tackle any plumbing issue that comes our way.
You can be sure that your plumbing system will be in the best possible hands with Bynum & Sons Plumbing, Inc., no matter the part of the system or the type of issues you have.
Burst pipes, leaks around the home, and broken water lines are the types of plumbing issues we encounter nearly every day and efficiently fix. We can expertly get to the bottom of your problem, thoroughly inspect your entire system, and
work to mitigate all issues before they grow worse and more expensive.
So, no matter if your tankless water heater in Suwanee GA needs professional attention, if you need a garbage disposal repair, or polybutylene pipe replacement, we will provide you with the
highest quality plumbing services
and the
best team
of local plumbers in Suwanee GA. 
We offer
free estimates
on all our services and provide you with
the most competitive prices
. Reach out to us for any of the
plumbing services
you need:
Drain Cleaner & Drain Repair

Water Line Repair

Polybutylene Pipe Replacement

Tankless Water Heater – repair, service, and installation

Standard Water Heater – repair & service

Water Heater Replacement

Water Heater Installation

Kitchen Sink Installation

Bathroom Sink Installation

Toilet Installation

Faucet Installation

Garbage Disposal Installation

Garbage Disposal Repair

Shower Valve Installation

Galvanized Pipe Replacement

Emergency Plumber

Water Leak Repair
Don't hesitate to call us if you have any questions or need a quick and professional Suwanee GA plumber! Schedule an appointment and expect our plumbers to come as soon as possible to give you a free estimate. 
Suwanee is a small but vibrant city in the state of Georgia, located in Gwinnett County along the banks of the Chattahoochee River. It has an estimated population of more than 20 000 people as of 2019, which is a significant rise from the 15 355 it had according to the official 2010 Census.  
Suwanee, Georgia is a very friendly and progressive community that has been named the most desirable city for families to live in by several national publications. It has a variety of amenities, great housing options, and an outstanding education system, which is also the largest public school system in the state. 
The city is also known for its beautiful nature and many parks where people can enjoy miles of biking and walking trails. George Pierce Park, for example, is the largest such park in Suwanee, followed by Suwanee Creek Park, Sims Lake Park, and many others. 
In Downton Suwanee, on the other hand, one can breathe in a little history of the city through the historic Old Town and its churches, buildings, and homes from the 1870s. The charming Main Street will also offer a bit of history, great fun for kids at the PlayTown Suwanee, and many events for the adults at the Burnette-Rogers Pavilion.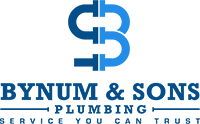 5
Stars – Based on
87
User Reviews