Don't wait for signs of failure before you schedule a septic tank pumping. If you notice a foul odor coming from your household drains or areas of standing water in your drainfield, you may be overdue for a professional septic pumping. At Bynum & Sons Plumbing, Inc., we recommend that homeowners and business owners schedule a septic tank pumping every 3 to 5 years to prevent backups and repairs.
If you would like to know the maintenance needs for your specific septic tank in Monroe, please give us a call. We use the size of the tank, number of occupants and amount of solid wastes to determine how often your septic tank needs to be serviced. For customers who are unsure of previous pumping services, we can use high-tech camera technology to inspect the inside of your tank and measure current waste levels.
Your septic tank cannot properly eliminate all of the components of your wastewater. Non-organic matter and solid sludge will naturally accumulate over time. This makes it critical that your septic system is cleaned on a regular basis. When your septic tank is left unchecked, you may experience backflow into your home or groundwater contamination. At Bynum & Sons Plumbing, Inc., we can keep your family safe with our excellence in septic system cleaning. Our technicians are fully licensed and experienced when it comes to helping you maintain your septic system in Monroe. You can trust that we will use environmentally-friendly methods when eliminating wastes, and we will work to minimize disruption to your home or business at all times.
Are you buying or selling a home with a septic system in Monroe? Be sure to schedule your professional septic inspection with Bynum & Sons Plumbing, Inc.. We routinely work with potential homebuyers and realtors to ensure the septic tank is in top condition and potential liabilities are reduced. Our family-owned company is known for our competitive pricing on septic inspections, and we frequently offer specials on our septic pumping services for your convenience.
Get peace of mind that your septic system is operating smoothly by contacting Bynum & Sons Plumbing, Inc. today. We proudly provide free estimates on septic pumping and septic system cleaning in Monroe.
Bynum & Sons Plumbing, Inc.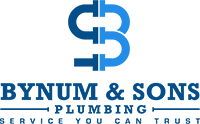 5
Stars – Based on
87
User Reviews
An average homeowner doesn't understand all septic terms because they don't have to. It's easier to call someone and let them do their thing. But ignorance is dangerous. You don't have to absorb every bit